The Rights Department works across Hodder & Stoughton, Headline Publishing, John Murray Press and Quercus Books, selling US rights, translation rights in all languages throughout the world and managing a range of domestic rights, including Film and TV. We are team of ten coming from different publishing backgrounds enabling us to pool our varied and extensive range of experience in selling rights.
We are proud that we work directly in all the major territories enabling us to form excellent relationships with international editors and publishers. We travel frequently visiting publishers in their offices as well as attending all the major book fairs – Frankfurt, London, Beijing, Turin, Milan, Guadalajara, Flip, Moscow, Warsaw, Sharjah and Gothenburg.
Above all, we are dedicated to providing excellent author care and ensuring that for each book we have a dedicated sales strategy which is properly discussed with our authors and agents. We take pride in managing our authors' international publications with as much care and attention as our publishers here do in the UK.
The Rights Team
Rebecca Folland
Rights Director
I joined the Rights Department as Rights Director in September 2018 and have over 20 years' of experience of selling rights in a range of environments from publishing houses to, most recently literary agenting. As well as managing the team, I am responsible for handling US rights across all four divisions.



Emma Thawley
Deputy Rights Director
Head of Rights – Quercus
My first role in publishing was with Orion as an assistant to the promotional books team but I quickly found my way to the rights department and I have specialised in licencing intellectual property rights ever since. I have worked in both trade and co-edition publishing and in 2006 I was asked to join Quercus to found their rights department. I have worked with many authors and editors on a myriad of books, from the illustrated non fiction to epic fantasy and translated literary fiction, selling in domestic, translation and English language rights.
Melis Dagoglu
Head of Rights – Hodder & Stoughton
I joined the Rights Department in November 2017 after 7 years at Blake Friedmann Agency. I am now Head of Rights for Hodder & Stoughton, selling translation rights in all direct territories and serial rights across the division.



Grace McCrum
Head of Rights – Headline
I joined the rights team in 2014 as a Rights Assistant after an internship with literary scouts Louise Allen Jones.
I was made Senior Rights Manager in 2020 and handled translation rights across Hodder and John Murray in all our co-agented territories, as well as serial rights across Hodder. I looked after the Hodder Studio list and sold translation rights in all direct and co-agented territories. I am now Head of Rights for Headline.
Margaret Szymczyk
Head of Rights – John Murray Press Professional
I joined the HHJQ Rights Department in August 2021 after seven years at Springer Nature Group. Throughout my career I have been selling and negotiating multiple types of rights licenses for various imprints and repertoires. I am passionate about licensing and rights, championing their value as a member of PLS Rights Management Group. I am now Head of Rights for John Murray Press Professional imprints (John Murray Learning, Nicholas Brealey, Sheldon Press, Jessica Kingsley, Hodder Faith), responsible for negotiating various types of licenses including selling translation rights in all direct and co-agented Asian territories.
Ben Fowler
Senior Rights Manager – JMP Trade and Hodder Studio
I started my career in scouting before moving to Abner Stein, where I worked for 12 years, latterly as an agent. During that time, I was primarily selling American authors to British publishers whilst also moonlighting as a bookseller. I joined Hachette as a Senior Rights Manager in August 2021, working in direct territories across the John Murray Press Trade and Hodder Studio titles in addition to co-agented territories for Hodder & Stoughton. I also handle serial rights.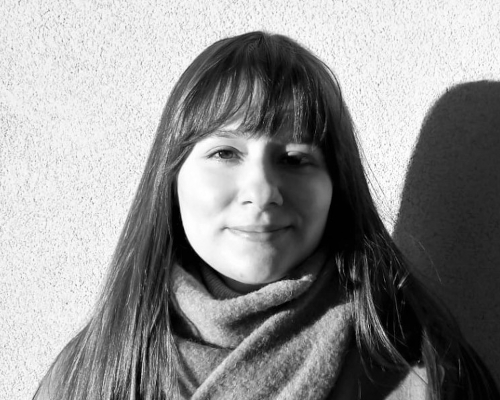 Daria Riabchikova
Rights Executive, John Murray Press, Professional Lists
I joined Hachette as a Rights Executive in July 2021 after two years at Quarto Publishing. I look after translation rights for the John Murray Professional lists – John Murray Learning, Nicholas Brealey, Jessica Kingsley, Sheldon Press and Hodder Faith – in all direct and co-agented territories in Europe, Middle East and Latin America.
Lakhesia Adams Poku
Rights Assistant – Hodder & Stoughton and Headline
I joined the department as a Rights Assistant in June 2021. I mainly work across the Hodder & Stoughton and Headline imprints, handling production material and general rights queries.
Sophie Jackson
Rights Assistant – John Murray & Quercus
I joined the Rights team in June 2021 as a Rights Assistant. I currently work across John Murray Press and Quercus, providing administrative support to the team and handling production material sales.
Enquiries
Please email rightsenquiries@quercusbooks.co.uk with any rights enquiries and we will endeavour to reply quickly.
Subagents
We work directly in most territories around the world, however in some territories we partner with local expert agencies in order to do the best deals with the best publishers. Below you will find a list of our international partners and the territories they cover on our behalf.
Albania, Bulgaria & Macedonia – Anthea Agency
Brazil – Riff Agency
China and Taiwan – The Grayhawk Agency
Czech Republic & Slovakia – Kristin Olson Agency
Greece – OA Literary Agency
Hungary, Croatia, Serbia & Slovenia – Katai and Bolza Literary Agency
orsi@kataibolza.hu (Hungary) reka@kataibolza.hu (Croatia, Serbia, Slovenia)
Indonesia – Maxima Creative Agency
Japan – The English Agency
Korea – Eric Yang Agency
Romania – Simona Kessler International
Thailand and Vietnam – Grayhawk Agency
Turkey – AnatoliaLit Agency
Permissions
Permission requests must be made using the PLS Clear tool.
Please start by searching for the ISBN or title in the field below, then complete the form with all the necessary information.
Permissions requests currently have a processing time of between four and six weeks, so please apply in good time. The process may take longer depending on the complexity of the request and any difficulties incurred whilst tracing records. We ask you to be patient during this process and to avoid sending repeated requests for information once you have received confirmation of receipt of your request form.
Accessibility
For information on Accessibility please click here