We have updated our Privacy Policy Please take a moment to review it. By continuing to use this site, you agree to the terms of our updated Privacy Policy.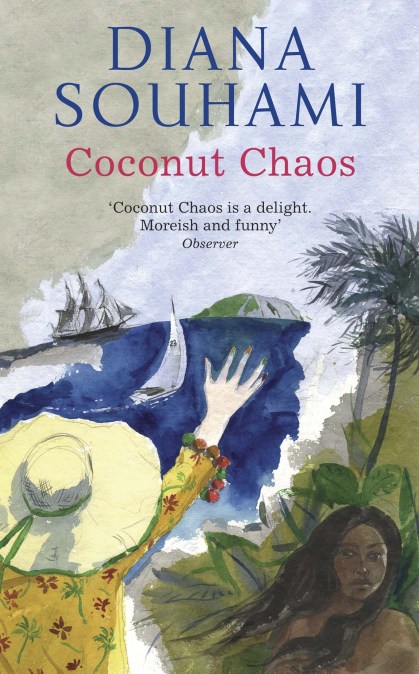 Coconut Chaos
At dawn on 27 April 1789 Fletcher Christian, master's mate on HMS Bounty, took a coconut to quench his thirst from the supply on the quarterdeck. This seemingly insignificant act resulted in mutiny, chaos and a chain of events that leads right up to the present day.

With a story driven by hazardous and extraordinary sea voyages and a cast that includes the Bounty mutineers, an eccentric lesbian aristocrat, Pitcairn Island sex offenders and the narrator's ancient mother, this sparkling and original book weaves together fact and fiction, history and autobiography, humour and danger in inimitable style.
Reviews
'Subversive, philosophical, deliberately chaotic and a rattling good yarn' Independent.
'Seamlessly and elegantly, Souhami weaves together the strands of past and present, and unravels parallels between Pitcairn's extraordinary beginnings and its equally extraordinary present ... full of love' Mail on Sunday.
'Coconut Chaos is a delight, moreish and funny' Observer.
'I was impressed by the way she has taken risks with history - her own as well as the documented story of the mutiny on the Bounty. We need writers who will tackle the given form of their medium and push at the edges of what is permissible' Jeanette Winterson, The Times.