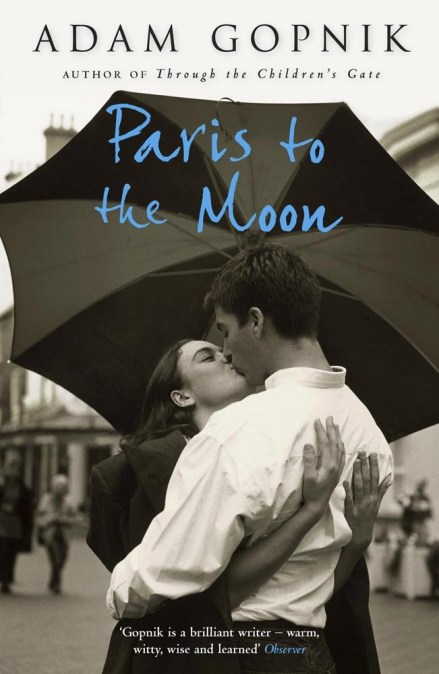 Paris to the Moon
In 1995, Adam Gopnik and his wife, and their infant son left the familiar comforts and hassles of New York for the urbane glamour of Paris. Charmed by the beauties of the city, Gopnik set out to experience for himself the spirit and romance that has so captivated American writers throughout the Twentieth century. In the grand tradition of Stein and Hemingway, Gopnik planned to walk the paths of the Tuilleries, to enjoy philosophical discussion in cafes in short, to lead the fabled life of an American in Paris. Of course, as readers of Gopnik's beloved 'Paris Journals' in the New Yorker know, there was also the matter of raising a child and carrying on with everyday, not so fabled life. Evenings with French intellectuals precede middle-of-the night baby feedings; afternoons are filled with trips to the Musee d'Orsay and pinball games; weekday leftovers are eaten while three star chefs debate a 'culinary crisis'. With singular wit and insight, Gopnik manages to weave the magical with the mundane in a wholly delightful book.
Reviews
'A conscientious, scrupulously savvy American husband and father meets contemporary France, and fireworks result' John Updike.
'Gopnik is a brilliant writer - warm, witty, wise and learned' Observer.
'Engaging, witty, thoughtful, clever, casual, ebullient, erudite' Spectator.
'He is a modern, mordantly funny writer' The Times.